A light has gone out of the world, the birds have stop singing. Maya Angelou an apostle of forgiveness died today after a debilitating illness. She lives a life in which she worked with both Malcolm X and Martin Luther King. 
Maya Angelou had a wonderful way of making people feel part of a big family even though they may not of met  or know who the other 'family' members are. She is truly a unifying figure and has the ability to make you feel part of something bigger than yourself.
Having never met her most of our experience will be via the television. Maya Angelou like those other great communicators such as A.J.P Taylor and Peter Ustinov knew how to talk to an audience, give a historical lesson and tell a entertaining story. So while we miss a great world figure here are a few videos of Maya Angelou in action.
An Evening with Dr. Maya Angelou
NMAfA Director Johnnetta Betsch Cole in conversation with Maya Angelou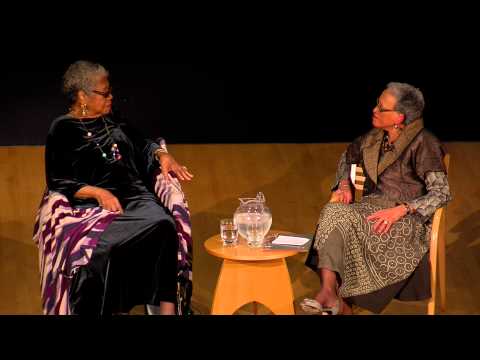 Maya Angelou: "If you don't laugh, you will die."| Profiles | Reserve Channel